Our Host returns with his first TTRH broadcast since 2015!
Translated from the German. Original post at https://www.radioeins.de/musik/aktion/bob-dylan-s--theme-time-radio-hour-.html
***
Bob Dylan is always good for a surprise. Not only has he finally released new songs with "Rough & Rowdy Ways" , now he's also reviving his radio show.

The new episode of his "Theme Time Radio Hour", which was created during the lockdown, is even two hours long and its theme is "Whiskey" ...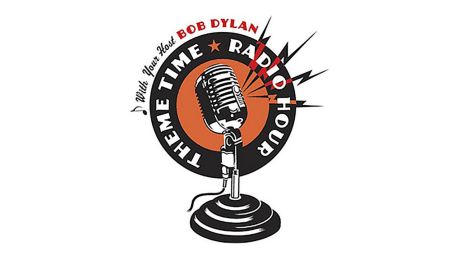 Theme Time Radio Hour (Bob Dylan)
|
©
Columbia
That Bob Dylan is back on the radio is a huge surprise, but that he takes us into the realm of "whiskey" for two hours is not surprising, because he has now launched his own bourbon brand, "Heaven's Door".
Between 2006 and 2009 Bob Dylan produced 100 radio shows for the American broadcaster Sirius XM. Each show had a special topic and Bob Dylan turned out to be not only an excellent music connoisseur, with an exquisite record collection, but above all a great storyteller. Otherwise, Bob Dylan is rather taciturn, rarely gives interviews and at his concerts he has not spoken to the audience for a long time.
But as a radio DJ, Bob Dylan shows a completely different facet of his personality. His "Never Ending World Tour" was interrupted by Corona and for the first time in many years he can not be found on the stages of the world.
Then the "Nobel Prize Winner" will be doing the radio again and doubling his airtime. So the program title "Theme Time Radio Hour" is no longer quite right and Dylan is not sure who still listens to classic radio at all, but these two hours on the topic of "Whiskey" are a real radio highlight.
radioeins proudly presents "Bob Dylan's Theme Time Radio Hour" in the original and exclusive, on September 24th between 11pm and 1am.